Historical swordplay, fire show, children

's days

, historical festivals
Swordplay and theatre company Memento mori from Uhersky Ostroh was originally founded as Historical swordplay company Memento mori. We have been devoted to Historical and stage swordplay since 1992. Since then, we have been almost unceasingly performing in Bohemia and Moravia, but also in Germany, Hungary, in Slovakia, in Austria, Italy and Poland.
Historical festivals, battles, historical swordplay, celebrations, children's days
We organize town festivals, historical markets, receptions, knights tournaments, historical battles, children's days and various celebrations. Large selection of performances offers appropriate and entertaining programme for every occasion and for all age groups. We are able to entertain adults as well as seniors, and fill children and youth with enthusiasm. We collaborate with many artists, who we can invite to our event, and expand the whole programme by another interesting demonstration, puppet theatre, potters, falconers or refreshments.
Fire show, gladiators, torture chamber, historical crafts
As time went on, we expanded the original historical swordplay in full armour by adding renaissance, baroque, classicism, fakir and fire show, gladiators, torture chamber, historical crafts, weapon demonstrations, fairy tales and fashion shows of historical nature. We also take part in filmmaking and shooting of commercial spots. We collaborate with various museums and theatres and play several hundred performances per year. We own a fencing hall in Uhersky Ostroh, and we train children in swordplay club in cooperation with the Primary school.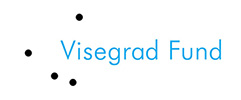 Swordplay and theatre company Memento mori is participating in historical tournament - Historical Tournament Visegrad Edition that is being held in Poland in Dębno 21.9.2014.
Name "Memento mori" originated from Latin. It is a motto of medieval friars about fleetingness of human life and it can be translated as "remember you will die", or "remember to die".